The Shred Center has been providing products and services relating to secure document shredding and destruction for local clients in need of that service since 2003.
Operating as a Confidential Plant Based Shredding facility with computerized security cameras and alarm system for shredding, baling and recycling of confidential documents.
*We are a proud member of The National Association for Information Destruction (NAID)

**Why use a NAID member?
-The National Association for Information Destruction estimates that there are as many as 2,000 companies in the United States providing information destruction services. However, not every shredding service takes security as seriously as they should. NAID and NAID Members are the trusted resource for information destruction of hundreds of thousands of organizations.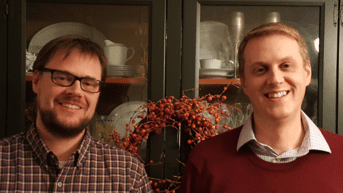 Meet the new owners of The Shred Center. Jamie Swanson and Taylor Swanson are brothers and also native to Chautauqua county. Between the two of them they have over 30 years experience with business and finance and look forward to providing quality service for their clients.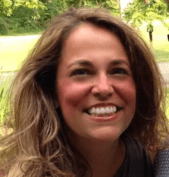 Noelle Swanson is The Shred Center's Office Manager. She coordinates and manages professional relationships with The Shred Center's client's. When calling the company's phone number she'll be the one with the friendly voice offering assistance.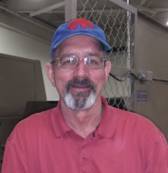 This is John Fitzgerald. John manages all pick-up and delivery services for The Shred Center. He also operates and maintains the shredding equipment to ensure optimal performance. If you see John on a pick-up or delivery be sure to say hi.
These consoles are constructed of durable, easy-to-clean melamine laminated to high-density furniture-grade particle board. They have a lockable door with a slot at the top front of door. They have an interior security baffle and the locks are keyed alike for convenience. Durable nylon bags come with grommets, drawstrings and a bottom hand grip. They have a high-grade internal cam connector for long life. Heavy-duty hinges are added for door strength and a reduced-parts design makes for easy assembly and longer life.
These high-density polyethylene carts won't rust, dent or corrode. Injection-molded construction means uniform wall thickness and more plastic is used to create added strength and durability. 12 inch rubber wheels for quiet rolling and superior handling. Wide-track wheel width for greater stability and safety from tipping. Solid 7/8-inch steel axle.
ON TIME SCHEDULED SERVICES
Our regularly scheduled services our the best in the industry. You can count on the Shred Center to arrive on time, every time to provide the most secure and professional handling of  your confidential information. We guarantee to shred your documents with the utmost security and in a timely manner. After the information is shredded and baled we supply our customers with a certificate of destruction confirming that your information has been destroyed.  Our unbroken chain of trust insures your confidential information is secure from the moment it is placed in the console or container until the documents are shredded in our facility.
WHY IS OUR GUARANTEE SO GREAT?
The Shred Center counts on return customers to grow our business, our Satisfaction Guarantee is one way we can ensure you're happy with our products and customer service. It also ensures that you get more value than you expected from us each time we service you.
No questions asked.
The Shred Center makes it our goal to improve every day. We feel that as good as we are today, we want to be provide better services tomorrow!